Surveillance Systems for Retail, Restaurants and Bars.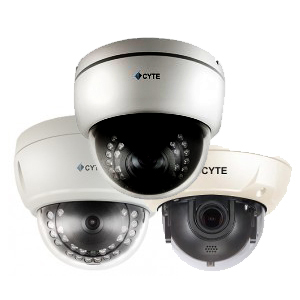 Security Cameras for Business
Brick and mortar retail environments demand a safe, efficient, informative, and often entertaining shopping experience. We can help build the perfect environment with the help of 360 degree lens cameras with dewarping technology, and integrated video analytics that can help you direct targeted information to consumers. With tools that improve loss prevention, surveillance ensures optimal ROI for retailers.
Exceptional Features for Retail POS
Sales Optimization
Analytics integration provides comprehensive data to evaluate and improve store traffic, merchandise placement, and consumer behavior.
Optimized Solutions
Various levels of retail operations have different surveillance requirements. Our features allows you to combine different license types within the same system to customize retail environments. We also supports the latest 360° cameras with dewarping so you can use fewer cameras to see more.
Safety & Liability
Our platform is used by some of the world's leading shopping mall management companies and franchises. It improves response times, deters illegal behavior, and helps manage liability in slip and fall cases and misconduct scenarios.
Loss Prevention
With POS and analytics integrations, our systems can help identify theft as it happens and alert security personnel for immediate response.
Logistics
Integrations with RFID and POS systems provides powerful investigation tools to track merchandise from shipment to delivery through sale. Exportable transaction data helps identify purchasing trends and seasonality.
Full On-the-Go Coverage
Our systems can deliver real-time, full-motion video directly to your mobile phone or web browser. Monitor and control live or recorded HD camera streams, control PTZ cameras, get notifications when a pre-configured event is triggered, and even stream live video from your mobile device to be recorded and viewed.
Learn More about our Surveillance System